Have You Seen the White Clouds Floating in the Blue Sky above Zhengzhou, and Do you Know "Why the Sk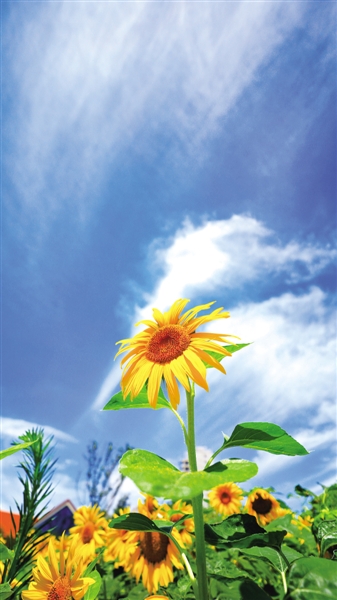 The blue sky scattered with white clouds above Zhengzhou looked extremely beautiful! Quite a few citizens here became intoxicated by the "candy floss-like" white clouds floating in the sky. But do you know why the sky is that blue and beautiful? Let us learn the relevant knowledge while appreciating beautiful photos.
  蓝天白云,郑州的天空美翻了!不少郑州市民被天空里的"棉花糖"醉倒。为什么这么蓝这么美?一起来赏美图学知识。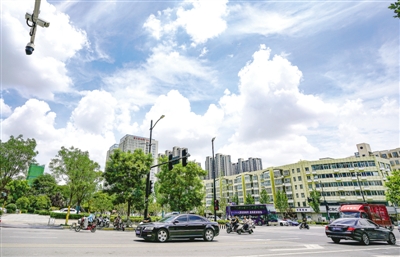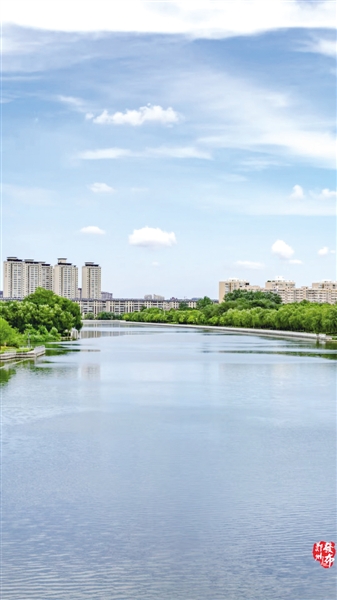 Zhengzhou Meteorological Service released an authoritative explanation as follows: sunny weather, good visibility and fine air quality as well as blue sky all fall into the domain of optical principles.
  郑州市气象台权威解释来了:天气晴朗,能见度高,空气质量好,天空蓝色是光学原理。
  Sunlight is composed of seven colors, but after scattering, mainly blue is left. For this reason, beautiful blue sky is seen.
  太阳光是由七种光组成,经过散射,剩下的以青蓝色为主,所以天空就会呈现出美丽的蔚蓝色了。